Opinion | The Far-Reaching Consequences of the Latest Trump Indictment
1 min read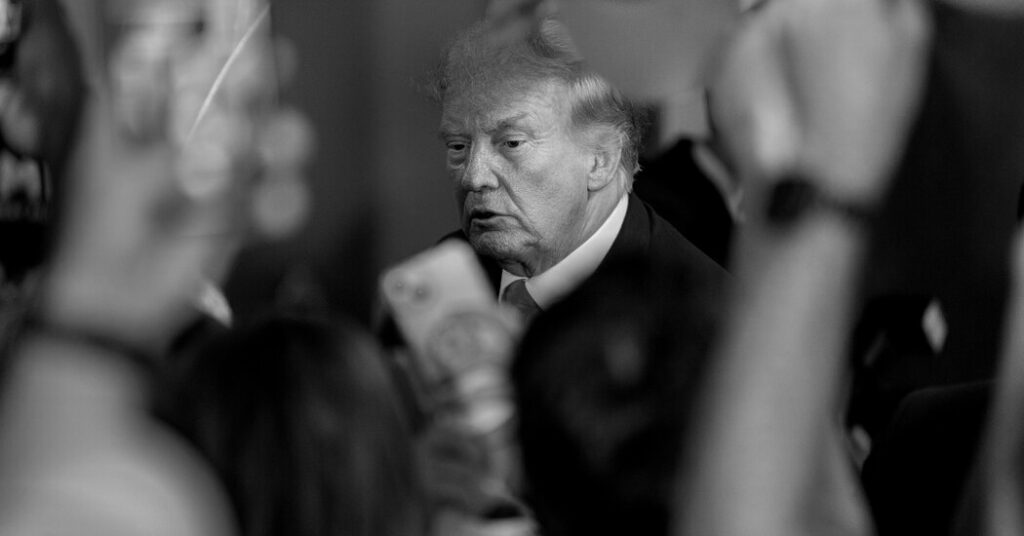 By David French
Produced by Vishakha Darbha
The latest charges against Donald Trump amount to "the most consequential of all the indictments filed so far," the Opinion columnist David French argues in this audio essay. On Tuesday, the former president was indicted on four federal counts related to his efforts to overturn the 2020 election, efforts that were part of what French calls "one of the most malicious conspiracies in American history." Despite this, the case, which hinges on proving Trump's intent, may not be a slam dunk.
(A full transcript of this audio essay will be available midday on the Times website.)
The Times is committed to publishing a diversity of letters to the editor. We'd like to hear what you think about this or any of our articles. Here are some tips. And here's our email: [email protected].
Follow The New York Times Opinion section on Facebook, Twitter (@NYTopinion) and Instagram.
This Opinion Short was produced by Vishakha Darbha. It was edited by Kaari Pitkin and Annie-Rose Strasser. Mixing by Pat McCusker. Original music by Pat McCusker and Carole Sabouraud. Fact-checking by Mary Marge Locker. Audience strategy by Shannon Busta and Kristina Samulewski.
David French is a New York Times Opinion columnist. He is a lawyer, writer and veteran of Operation Iraqi Freedom. He is a former constitutional litigator, and his most recent book is "Divided We Fall: America's Secession Threat and How to Restore Our Nation." @DavidAFrench
Source: Read Full Article