Opinion | A Witch Hunt for the Vulnerable in Tennessee
6 min read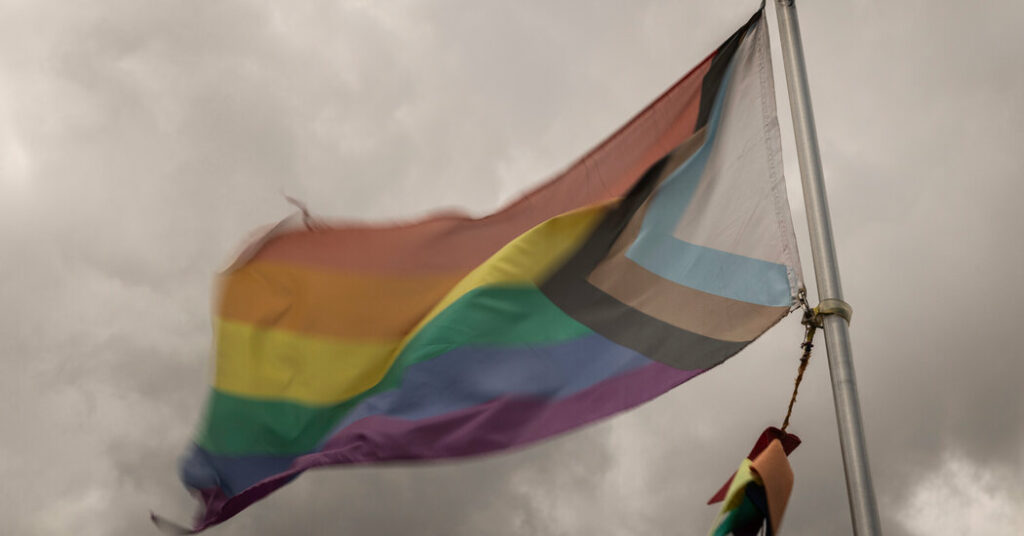 NASHVILLE — Two weeks ago, while the rest of America was absorbed by the hunt for a doomed submersible, people in Tennessee discovered that their attorney general was conducting a witch hunt.
As part of a "run-of-the-mill" inquiry into possible billing fraud — as officials described their investigation — the attorney general's office demanded that Vanderbilt University Medical Center hand over a vast array of documents from its clinic for gender-affirming care. According to Tennessee Lookout, a nonprofit journalism site, those documents include, among others:
complete medical records for an undisclosed number of patients
résumés of clinic physicians
information about the clinic's Trans Buddy volunteers
emails sent to and from a public portal for questions about L.G.B.T.Q. health
the names of people referred to the gender-affirming clinic for care
Tell me this isn't a witch hunt. Tell me this isn't an open campaign of terror against already vulnerable citizens who had every reason to believe that their medical records — their medical records! — were confidential and every reason to believe that the medical clinic of a major university hospital was a safe space.
During the Juneteenth holiday weekend, Vanderbilt notified patients whose confidential medical records were now in the possession of the state attorney general. The hospital has not detailed which documents it provided the state. When two Tennessee Lookout reporters, Sam Stockard and Anita Wadhwani, asked whether Vanderbilt had complied with every state request in connection with the investigation, a hospital spokesman said, "The short response to your question is no."
State officials contend that they are investigating only the hospital and certain providers, not the patients they serve, and that all the data they've gathered will be kept private. But given the sweeping nature of the documents and the obsessive and relentless way that the Republican supermajority in this state — and in virtually every state governed by a Republican supermajority — has persecuted trans people, it's impossible to trust such claims.
"There's nothing hysterical about worrying about what might be done with this data in a state like Tennessee," Chris Sanders, executive director of the Tennessee Equality Project, told Tennessee Lookout.
This investigation is clearly part of an intimidation campaign. Powerless to stop it, statehouse Democrats can only call it out. "Nowhere among the dozens of statutes in the Tennessee Code is there an authorization for the attorney general to use taxpayer resources and his office to promote his own political agenda or that of his political party," said John Ray Clemmons, the Democratic Caucus chair of the Tennessee House.
Though the courts have generally sided with transgender families when these laws have faced legal challenges, the behavior of red-state lawmakers and officials remains in lock step with intimidation campaigns conducted against transgender people by right-wing media figures like the Daily Wire's Matt Walsh, who staged an anti-trans rally in Nashville last fall.
Both trans activists and private trans people who simply want to live their lives in peace are weighing how much risk they are willing to live with in this state that clearly cannot protect them. One prominent trans activist, Roberto Che Espinoza, has already moved away. "I don't feel safe leaving the house," Dr. Espinoza told WPLN's Marianna Baccallao. "It's not a way to live."
Increasingly, this is exactly what it's like to live in a red state, and not just for vulnerable minorities. The age at which it is possible to marry, the testing required to drive a car, the conditions under which it is possible to carry a firearm — such matters have always varied a bit from state to state. But this is a whole new reality.
Now that Republican-appointed justices dominate the U.S. Supreme Court, we can't count on the courts to protect us from the most extreme agendas being enacted in Republican-dominated statehouses. Essential civil liberties that citizens of other states can take for granted are no longer liberties that we in the red states enjoy.
Maybe you can count on being able to make health care decisions yourself, following the advice of your doctor. No such luck here, whether you're seeking transgender care or the safe end to an unsafe or unwanted pregnancy.
Maybe you're a physician, trained and board-certified in an area of expertise that exactly zero legislators in your state share. You may be under the impression that your education and experience give you the right to recommend medical treatment for your patients. Not in many places here. Even in the case of life-threatening situations, your hands are tied.
Maybe you feel relatively confident that your children are safe in their schools because you live in a state that has enacted measures to keep firearms out of the hands of dangerous people. My state has done nothing of the kind.
Maybe you are represented in Congress by an elected official whose political positions align with the political positions of a vast majority of people who live in the city they represent. In Nashville, as in other blue cities whose voting districts were determined by a Republican legislature, we don't.
Maybe classrooms and school libraries in your community offer books and other materials that experienced teachers and librarians have chosen for their excellence and their relevance to children's lives. In the red states, that's not something parents can count on, for our school boards are being bullied by a minority of conservative parents, and our Republican legislators believe they know better than education professionals which books students are ready to read.
Maybe the full range of birth control options is now available to you in planning whether, or when, to have a baby. Many anti-abortion activists erroneously define birth control measures like intrauterine devices and the medication known as Plan B as abortifacients. If you live in a state where such groups have the ear of legislators, you'd better start paying attention to what's happening in your statehouse because these folks are coming for you.
We live in two countries now: one in which basic civil and human rights are recognized and enshrined in law, and another in which ideological extremists can decide how everyone else lives.
Last week a federal judge appointed by Donald Trump temporarily blocked parts of Tennessee's law banning transgender care for minors. The court's action was consistent with similar legal decisions in Alabama and Florida, in Arkansas and Indiana, but the Tennessee attorney general has already begun the appeal process.
Such rulings protect what would seem to be a given: the right of Americans to make health care decisions for themselves and their children on the advice of licensed physicians following professional standards of care — not at the whim of state legislatures enacting a hateful political agenda.
This latest court ruling is good news for trans youth, but the good news came too late for trans youth in Tennessee: Last month, citing the legal ban set to take effect on July 1, Vanderbilt stopped serving patients at its pediatric transgender clinic.
Margaret Renkl, a contributing Opinion writer, is the author of the books "Graceland, at Last" and "Late Migrations." Her next book, "The Comfort of Crows: A Backyard Year," will be published in October.
The Times is committed to publishing a diversity of letters to the editor. We'd like to hear what you think about this or any of our articles. Here are some tips. And here's our email: [email protected].
Follow The New York Times Opinion section on Facebook, Twitter (@NYTopinion) and Instagram.
Source: Read Full Article