Congress gets second tranche of Biden, Trump, Pence classified docs
1 min read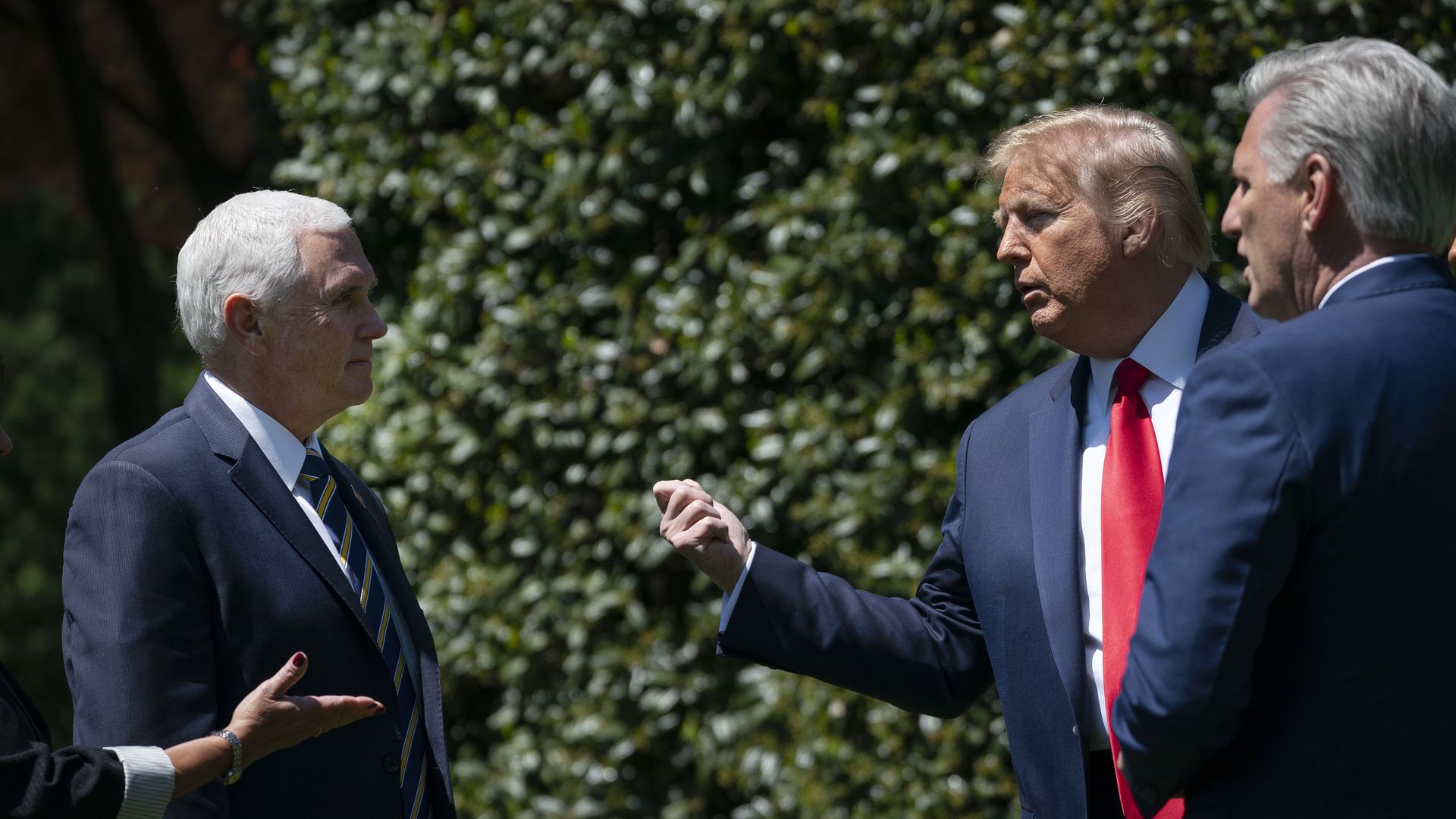 Former Vice President Mike Pence, Former President Donald Trump and Speaker Kevin McCarthy in 2020. Photo: Drew Angerer/Getty Images
Congressional leaders on Wednesday received a second batch of classified documents discovered at the private residences of President Biden, former President Trump and former Vice President Mike Pence, Axios has learned.
Why it matters: The Biden administration is continuing to cooperate with Congress after months of bipartisan criticism that they were withholding crucial information on the document seizures.
What we're hearing: The documents were provided to the Gang of Eight, the top four party leaders and the chairs and ranking members of the House and Senate intelligence committees, three sources familiar told Axios.
It was not made clear to the congressional leaders which residence each document was recovered from, one source said.
The Justice Department declined to comment.
The backdrop: The FBI searched Trump's Mar-a-Lago resort last summer in search of classified documents — a move that sparked outcry from many conservatives.
Shortly after, officials found documents at Biden's Delaware home and the Penn Biden Center in D.C.
In January, additional classified documents were found at Pence's home in Indiana.
Lawmakers have been pushing for a more comprehensive briefing than the one they received earlier this year.
Source: Read Full Article