House GOP leaders show massive fundraising haul for first quarter
1 min read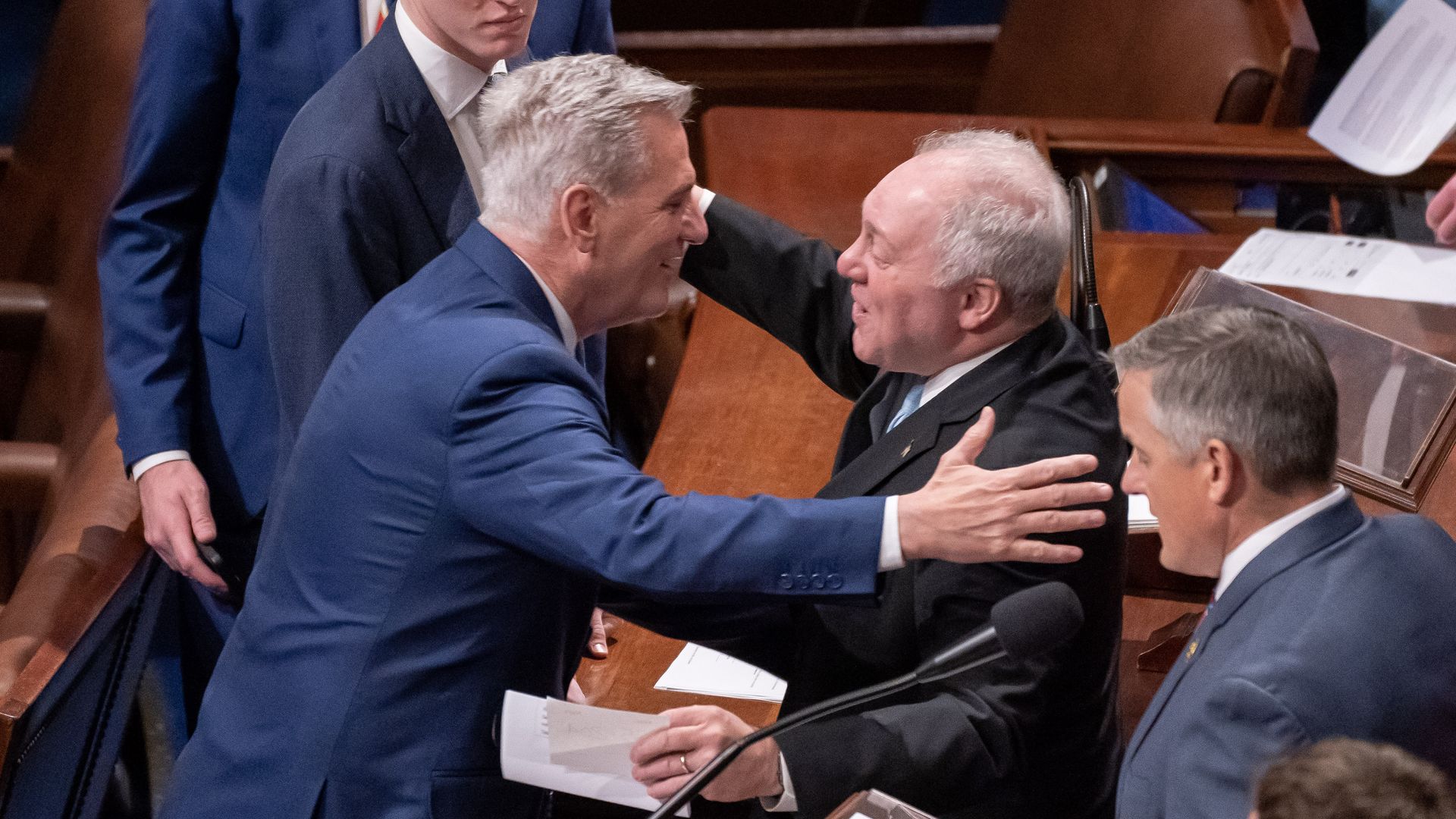 Photo: Nathan Howard/Bloomberg via Getty Images
The top four Republicans in the House raked in over $50 million in the first three months of the 118th Congress, despite the delay from the fiery speakership battle in January.
By the numbers: Speaker Kevin McCarthy (R-CA) previously reported a record $35 million late last month, but according to a source familiar with the haul, the final number came in at $38 million.
House Majority Whip Steve Scalise (R-La.) brought in $7 million for the first quarter, transferring a significant portion to the National Republican Congressional Committee and incumbents.
House Majority Whip Tom Emmer (R-Minn.), who previously served as NRCC chairman, announced a $2.2 million fundraising total for the first quarter, more than double his previous highest quarterly total.
House Republican Conference Chair Elise Stefanik (R-NY) brought in $3 million for quarter one, with $800,000 raised via WinRed, the House GOP's online fundraising platform, according to a source close to the New York Republican.
The bottom line: With the House GOP holding a wafer-thin majority, the party is going to need to raise significant funds to aid their efforts to pick up seats and retain control of the chamber as Democrats vow to dump millions into swing districts.
Source: Read Full Article