United invests $15M in carbon capture sustainable fuel effort
2 min read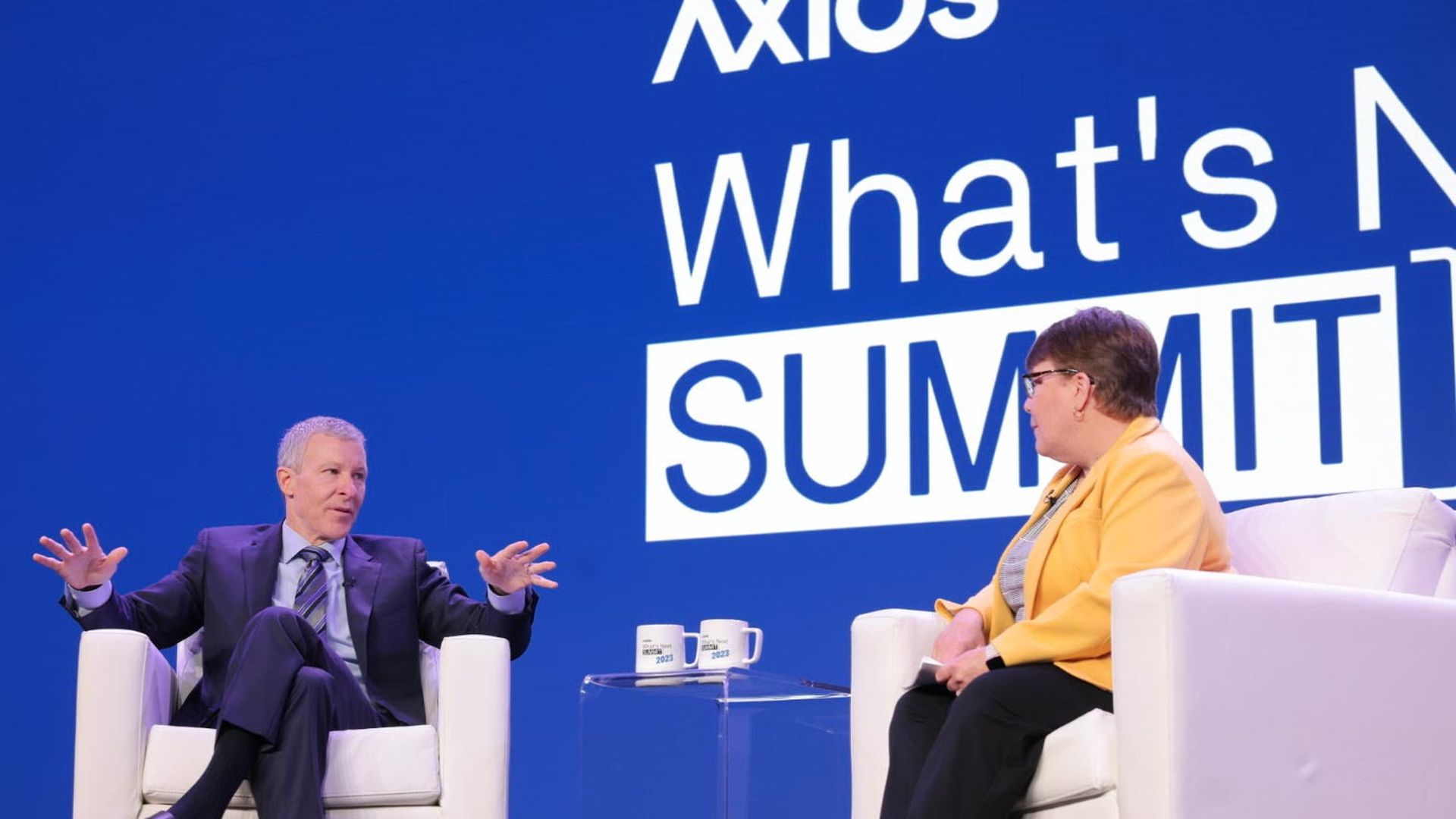 United CEO Scott Kirby (L) speaks with Axios' Joann Muller (R) at the What's Next Summit. Photo: Ron Flores for Axios
United Airlines is investing $15 million in a carbon capture startup developing technology that may eventually be used to capture and compress CO2 for use in creating sustainable aviation fuel (SAF), the company announced Wednesday.
The startup, Svante, plans to use the funds to manufacture carbon capture filters in Vancouver, Canada at commercial scale.
How it works: Svante's filters are designed to capture carbon from industrial sites or the atmosphere. It's then compressed for potential use in SAFs, or to be sequestered underground.
Catch up quick: It's the latest investment from United's Sustainable Flight Fund, a multimillion dollar, cross-industry effort to support SAF startups and R&D efforts.
What they're saying: "Instead of just buying SAF, we're taking the money to invest in companies that are building the industry," United CEO Scott Kirby told Joann Muller at Wednesday's What's Next Summit.
"We're giving them the startup capital to go develop the technology and to do the R&D and see what works and what can scale to commercial size and grow the industry."
The big picture: Airlines, aircraft manufacturers and so on are under tremendous pressure to decarbonize.
United, for example, aims to go emissions-free by 2050 — without using carbon offsets.
SAFs, currently made from used cooking oil and industrial waste, are seen as a short- to medium-term way to reduce aviation emissions.
Yes, but: SAF production needs to increase significantly and quickly in order to have anything more than a negligible impact.
What's next: Efforts to power aircraft with electric power or hydrogen are underway — but still in their early days and facing plenty of headwind.
Today's battery technology can't support long-haul flying, Kirby said, while hydrogen requires significantly more volume to provide the same amount of energy as today's jet fuel — hence the company's focus on SAFs.
Editor's note: This story has been corrected to reflect that United is investing $15 million in Svante, not $5 million as the company first announced.
Source: Read Full Article