USDA proposes guidelines for "Made in the USA" and "Product of USA" labels
2 min read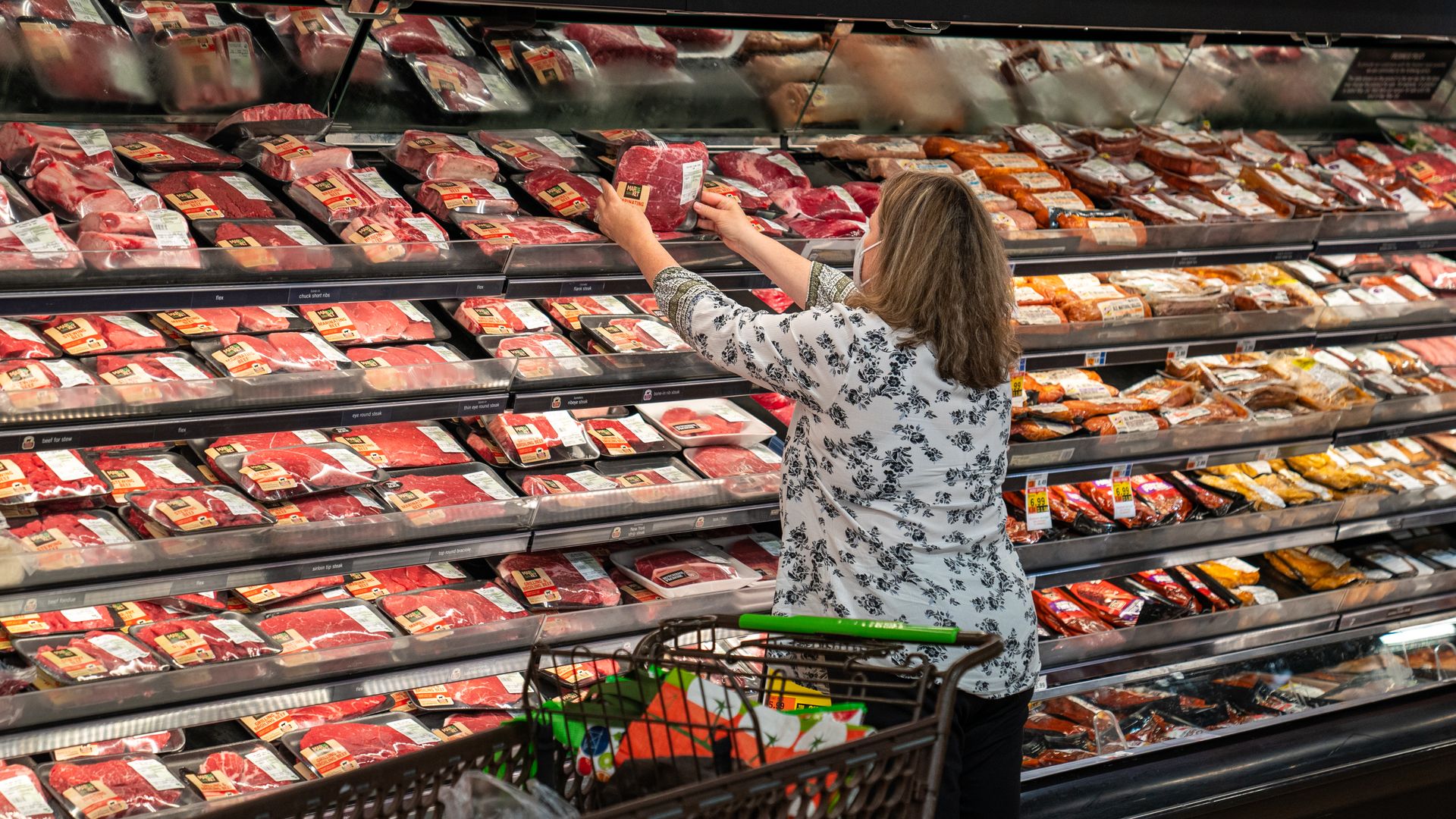 The U.S. Department of Agriculture has proposed a new rule on "Made in the USA" labels. Photo: Robert Nickelsberg/Getty Images
The USDA is considering a new rule that would allow for voluntary "Product of USA" and "Made in the USA" labels on meat, poultry or eggs only when they are "derived from animals born, raised, slaughtered and processed" in the country.
Driving the news: The federal agency released the proposed rule Monday and said it started its review after three industry organizations asked for revised guidance, saying the current voluntary label claim is "confusing to consumers."
"American consumers expect that when they buy a meat product at the grocery store, the claims they see on the label mean what they say," Agriculture Secretary Tom Vilsack said in a news release.
"These proposed changes are intended to provide consumers with accurate information to make informed purchasing decisions," Vilsack added.
The big picture: Red meat and poultry imports account for less than 6% of the total consumed in the U.S., while imports of eggs account for less than half of 1%, the AP reports.
Context: The existing rules for the labels allow them to be used by companies if the animals were born and raised in another country but processed in the U.S.
A survey of 4,834 consumers commissioned by the USDA last year found 63% of those surveyed incorrectly identified the correct definition for the "Product of USA" claim, with most believing the label meant that most — or all — meat production steps occurred in the U.S.
Flashback: The proposed label rule was discussed in January 2022 as part of the White House's "action plan for a fairer, more competitive and more resilient meat and poultry supply chain."
More from Axios:
HelloFresh drops coconut milk from Thailand over monkey labor allegations
Sold out Girl Scout cookies selling for huge mark up on eBay
Congress to consider making daylight saving time permanent
Source: Read Full Article