Florida Gov. Ron DeSantis gives speech in California 1 year out from state GOP primary
2 min read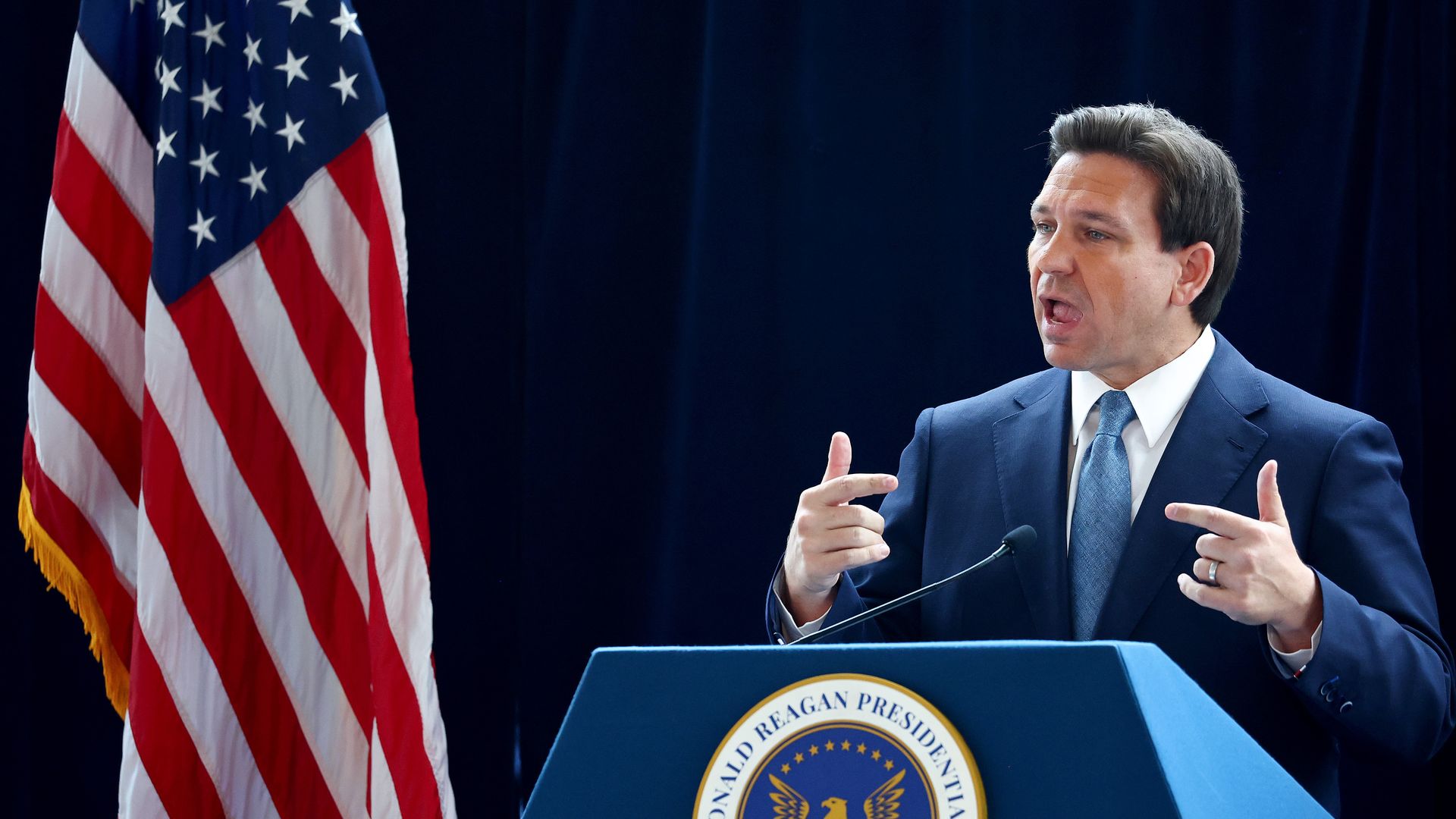 Florida's Republican Governor, Ron DeSantis, speaks about his new book, "The Courage to Be Free," in the Air Force One Pavilion at the Ronald Reagan Presidential Library in Simi Valley, California, on Sunday. Photo: Mario Tama/Getty Images
Florida Gov. Ron DeSantis (R) took swipes at California's governor and other Democrats during a visit to the state on Sunday ahead of an expected announcement for a 2024 presidential run.
Why it matters: His speech at the Ronald Reagan Presidential Library in Simi Valley was officially to promote his new book, but the Los Angeles Times notes it came a year out from the March 5, 2024, California GOP primary that could play a key role in deciding the Republican Party's presidential nominee.
What they're saying: "I know you've got a lot of problems out here, but your governor is very concerned about what we are doing in Florida, so I figured I had to come by," DeSantis told the sellout crowd of over 1,000 people at the library's Air Force One Pavilion.
He also accused Democrats of being infected with the "woke mind virus."
Meanwhile, California Gov. Gavin Newsom (D) in a statement said he welcomed DeSantis to the "real freedom state," where residents "are safer, healthier and more prosperous than those unfortunate enough to have you as their governor," adding "you're going to get smoked by Trump."
The big picture: DeSantis gave a speech to over 900 donors at a closed-door event in Orange County later Sunday. The local GOP chair told ABC News they "raised more money from this event than we've raised on any one-night fundraising event in the history of the Orange County Republican Party."
While DeSantis given a warm welcome inside the Orange County and Simi Valley events, an estimated 100 people rallied outside the Reagan library to protest his visit.
Simi Valley Police Department said they're investigating after employees of the Ronald Reagan Presidential Library reported that one of the entrance signs to the library was vandalized with graffiti stating, which they removed before DeSantis arrived.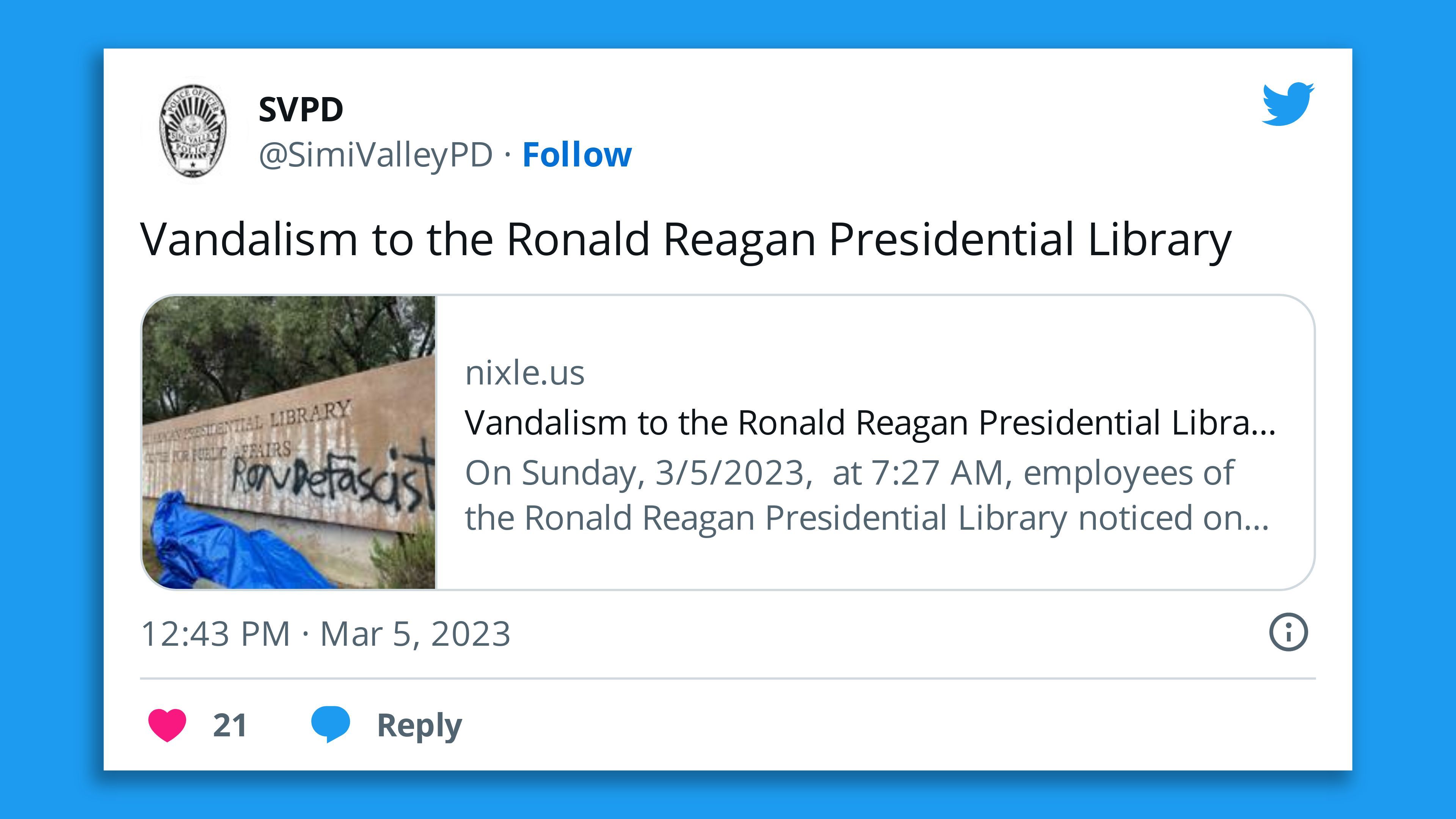 Go deeper: Trump's 5-part plan to attack DeSantis
Source: Read Full Article