Biden declared "fit for duty" after annual physical exam
2 min read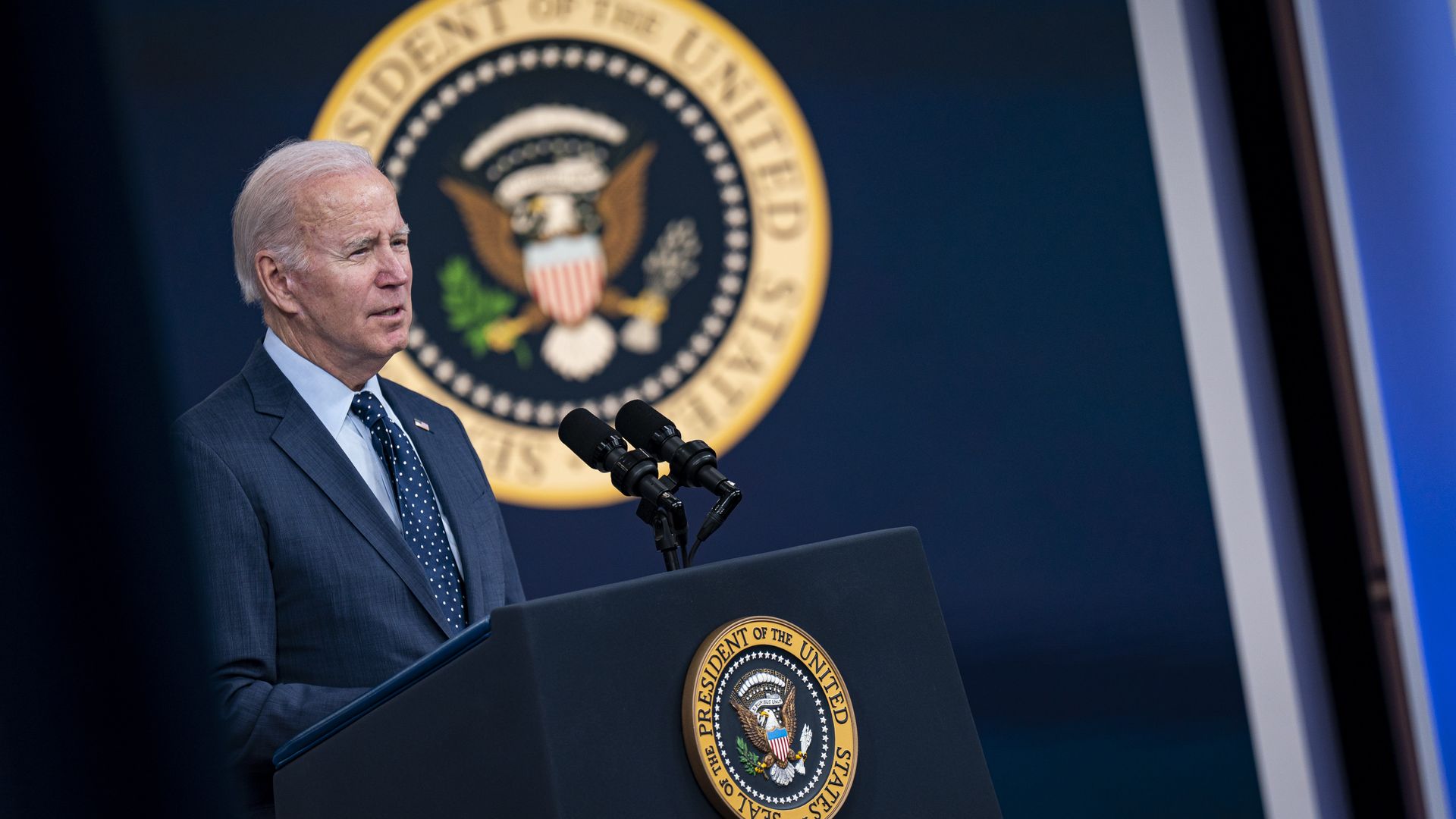 President Biden speaks at the Eisenhower Executive Office Building in Washington, D.C. on Feb. 16, 2023. Photo: Al Drago/Bloomberg via Getty Images
President Biden is "fit for duty," White House physician Kevin O'Connor wrote Thursday in a medical memo released hours after the president underwent his annual physical examination.
The big picture: Ahead of the 2024 election, much has been debated about the president's age. If elected, Biden would be in his mid-80s when he leaves the Oval Office.
Driving the news: The president remains a "healthy, vigorous, 80-year-old male, who is fit to successfully execute the duties of the Presidency," O'Connor wrote in the memo.
What he's saying: Biden has no issues with his head, ears, eyes, nose and threat, according to O'Connor. He has no resting tremor, though he does have mildly decreased heat and cold sensations in both feet.
His internal organs function as expected, but he experiences "occasional symptoms of gastroesophageal reflux, primarily having to clear his throat more often," which may also contribute to the occasional cough and sinus congestion.
"One small lesion on the President's chest was excised today and sent for traditional biopsy," with results pending.
His lungs and chest imaging remain "entirely normal," O'Connor said.
Don't forget: Biden tested positive for COVID-19 last year and experienced "a very occasional cough." After a five-day course of the treatment Paxlovid, he tested positive again for a "rebound" case.
He has not experienced any residual symptoms that could be considered long COVID, O'Connor wrote in his memo.
Worth noting: Biden previously said in an interview with MSNBC that he hopes voters focus on his "energy level" and not his age if he decides to run for reelection in 2024.
Source: Read Full Article