Marie Antoinette's diamond bracelets to go up for auction at Christie's
2 min read
Diamond bracelets that belonged to Marie Antoinette are due to go up for auction next week, where they are estimated to be sold for at least $2 million.
The jewels will go on sale along with a number of rare coloured diamonds in Geneva, through the British auction house, Christie's.
A blue velvet box holds the double bracelets, each composed of three strings of diamonds and a large barrette clasp.
The pieces of jewellery, which are made up of 112 diamonds in total, are currently the property of a European royal family.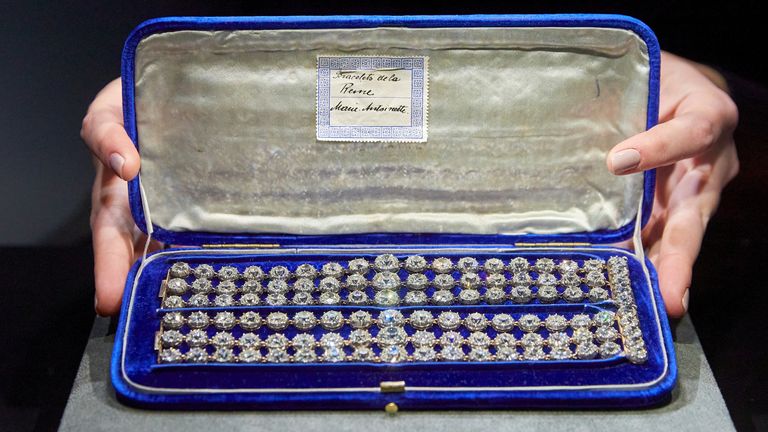 They are estimated to fetch between $2 million (£1.46 million) and $4 million (£2.92 million) at the 9 November sale, according to Christie's.
Marie Antoinette was the Queen of France from 1774 until 1793 when she was guillotined after being found guilty of crimes against the state.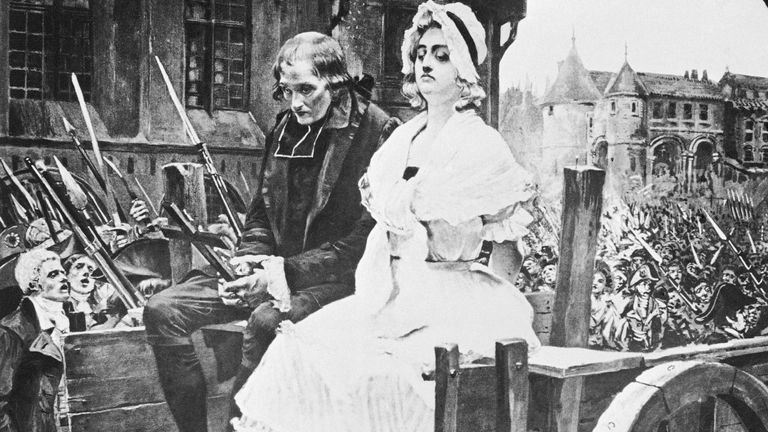 In a 1785 portrait by Adolf Ulrich Wertmuller, which is now on show at the National Museum in Stockholm, Marie Antoinette is depicted wearing the bracelets.
Head of Christie's jewellery department in Geneva, Max Fawcett spoke about the rarity of the historical items and said he is expecting "fireworks" when they are sold.
"Really, they have never left royal hands, this is a piece of French history that has remained within those families for more than 200 years and again, that is exceptionally rare to find, and especially jewels of such great quality," he added.
"If you hold these bracelets in your hands, the quality of the workmanship, still today is superior to a lot of the things that we see made in the modern world, so, it really is very exciting."
Along with the royal bracelet, a 6.75 carats purple-pink ring diamond and a 42.98 carats yellow diamond ring will also go on sale.
Source: Read Full Article