Germany tornado: Four people seriously injured after twister hits city of Kiel
1 min read
A number of people have been injured – four of them seriously – after a tornado hit the German city of Kiel.
Video on social media showed a tree being uprooted as the plume of air scattered chairs and other objects.
A group of rowers had to be rescued by dozens of first responders as high winds swept across the Baltic Sea shore.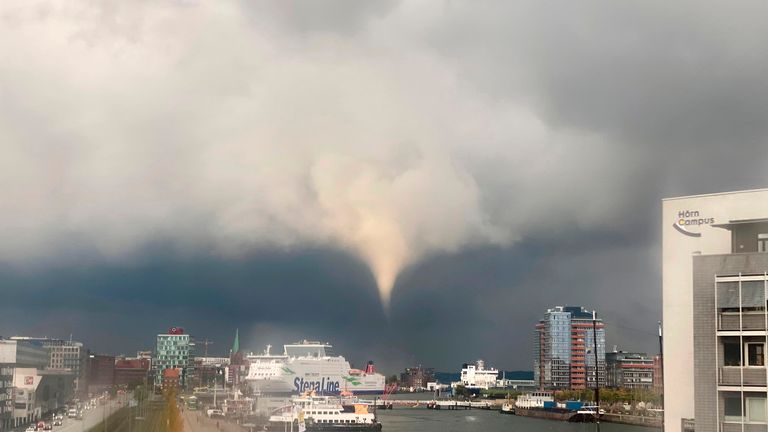 The tornado might have caused significantly more damage had it been in the centre of the northern city rather than in a largely unpopulated area, said an official from Germany's national weather agency, the DWD.
Germany has between 20 and 60 tornadoes a year, according to the European Severe Weather Database.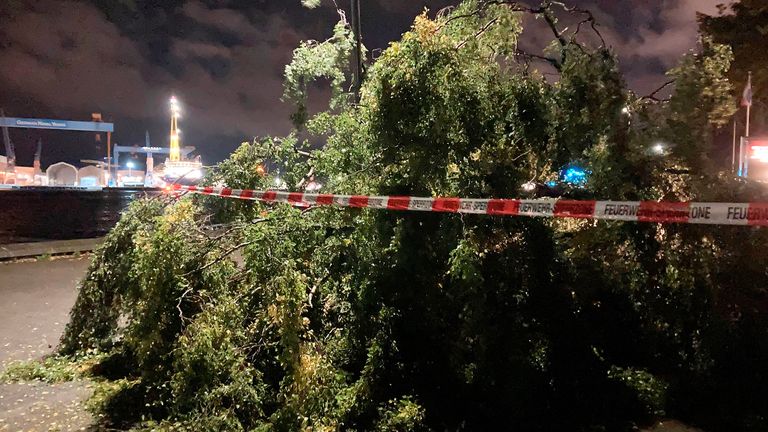 Source: Read Full Article