Israeli police clash with Palestinian protesters in Jerusalem
2 min read
Israeli police have clashed with Palestinian worshippers inside a Jerusalem holy site amid rising tensions that have sparked international concern.
Officers fired tear gas and stun grenades and worshippers threw stones and other objects from the Al-Aqsa mosque compound.
Palestinians reported stun grenades were fired into the mosque compound, with dozens reportedly injured.
Firas Dibs, a spokesman for the Islamic authority Waqf, confirmed dozens of people were hurt, while the Palestinian Red Crescent said three people were taken to the hospital.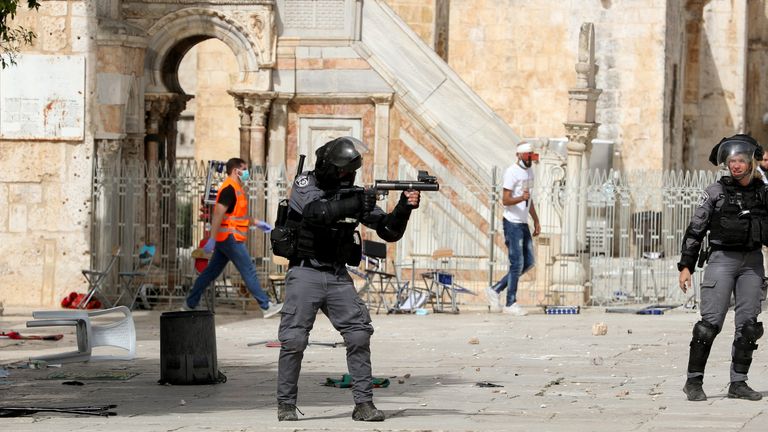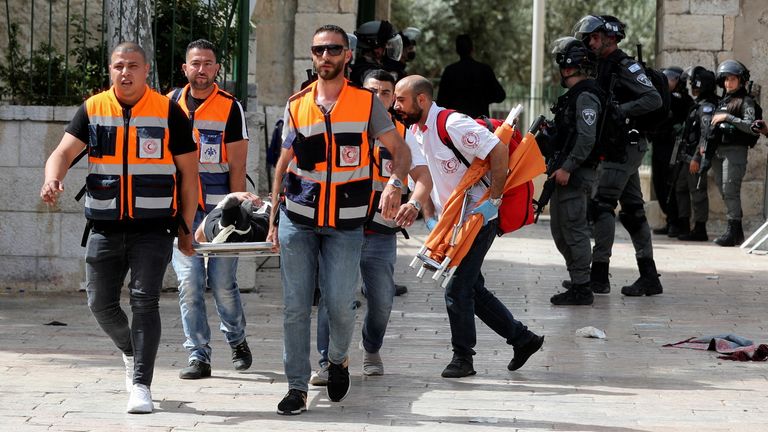 On Sunday, 136 people were injured in similar clashes at the compound. Meanwhile, another 83 people were hospitalised due to violence elsewhere in Jerusalem.
The compound, known to Jews as the Temple Mount and to Muslims as the Noble Sanctuary, is considered the holiest site in Judaism and the third holiest in Islam.
It is the epicentre of a conflict and that has been centre stage for Israel-Palestinian violence in the past.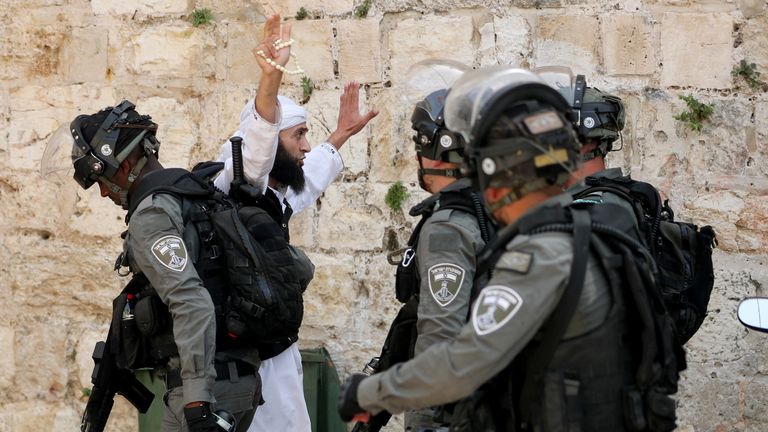 Tensions in the city are particularly high as Israel marks "Jerusalem Day" on Monday – its annual celebration of the capture of East Jerusalem, and the walled Old City that is home to Muslim, Jewish and Christian holy places, in a 1967 war.
Police barred Jews from visiting the Al-Aqsa compound to mark the event in an effort to dial down tensions.
However, police have given the greenlight to a traditional Jerusalem Day march in which thousands of Israeli flag-waving Jewish youths walk through the Old City's Damascus Gate and the Muslim Quarter.
This year the march coincides with the Muslim holy month of Ramadan – a time of heightened religious sensitivities.
This morning James Cleverly, UK minister for the Middle East and North Africa, appealed for calm.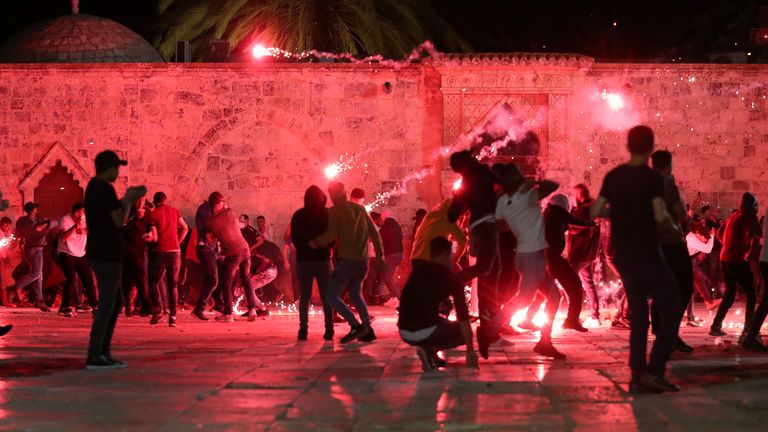 In a statement he said: "The UK appeals for calm, and calls for an end to the violence witnessed in Jerusalem over recent days.
"All sides need to de-escalate tensions in the final days of Ramadan."
The UN Security Council has scheduled closed consultations on the soaring tensions. Diplomats said the meeting was requested by Tunisia, the Arab representative on the council.
Tensions have soared in recent weeks in east Jerusalem, which is claimed by both Israel and the Palestinians.
At the beginning of the Muslim holy month of Ramadan, Israel blocked off a popular gathering spot where Palestinians traditionally socialise at the end of their day-long fast.
The move set off two weeks of clashes before Israel lifted the restrictions.
But in recent days, clashes have resumed after Israel threatened to evict dozens of Palestinians in the Sheikh Jarrah neighbourhood in east Jerusalem.
Source: Read Full Article